Meet the Bums on Seats Team!
I started as a waitress in my teens, fell in love with hospitality and the people who work in it, and ended up owning my own company: Bums on Seats!"I really cannot believe that Bums is now over 5 years old. We survived the pandemic (just) through the extraordinary loyalty of the Bum's team, and by keeping faith in our collective vision for a business based on honesty, passion, and self-belief. We continue to build our reputation across hospitality for securing proven returns on investment on behalf of many of the best- and well-known Operators in the UK…
Abby is an experienced sales and marketing professional with over 12 years in the industry and a passion for all things hospitality.
After graduating from The University of Brighton, she moved to London to pursue a career in hospitality sales and marketing. Since…
Head of Client Sales and Consultancy
From working with large scale restaurant and bar operations to edgy new start-ups in the hospitality sector, Rosie has the experience in the industry to offer the tools needed to create successful, profitable and enduring pre-booked Sales Strategies and Brand vision.
Jennie kickstarted her sales career with Mothership in 2010. Having spotted an opportunity to grow their revenue through pre-booked sales, she convinced the CEO she should temporarily move out of venue management to focus on both increasing and converting their Christmas enquires.
Systems and Partnerships Manager
With 12 years of hospitality experience under his belt, including senior management roles, he is keen to offer his experience and understanding of the set-up and day to day usage of systems and technology to benefit pubs, restaurants and other enterprises in need of greater profitability and support.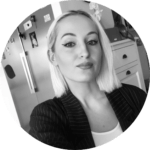 Emmy is a Sales Executive here at Bums on Seats and started her hospitality journey at the age of 19 in Sweden. She then went to Miami to do a bartender course to extend her knowledge. After coming back to Sweden, she realized she wanted to learn more about hospitality in other countries.
Sarah landed her first hospitality role at the age of 19 where she worked in her local bar as a bartender. After a year of working in the bar industry Sarah decided she would like to join the nightlife and went on to work in nightclubs and other late night venues widening her hospitality experience.
To find out more about how we can support your business, get in touch!