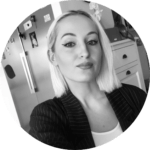 Emmy is a Sales Executive here at Bums on Seats and started her hospitality journey at the age of 19 in Sweden. She then went to Miami to do a bartender course to extend her knowledge. After coming back to Sweden, she realized she wanted to learn more about hospitality in other countries.
After spending some time in Barcelona experiencing the bar and club scene she moved to London where she started working in high-end hotels. This gave her a great deal of experience working with many different aspects of hospitality.
She then moved to Sydney for a few months working in a restaurant and Champagne Parlor, broadening her knowledge even further and to experience the hospitality industry on the other side of the world.
The world of hospitality in Sydney taught her a great deal but she was missing the fast-paced life in London, so she decided to move back and brought her extended knowledge with her when starting to work in a high-end restaurant in a boutique hotel.
When she's not working you'll find her out and about exploring new bars and restaurants with a glass of wine or two..
To find out more about how we can support your business, get in touch!